~
~
An Ordnance Survey outdoor leisure map of Loch Torridon in the Scottish Highlands. Photograph: Alamy
For more than 200 years, Ordnance Survey maps have featured symbols denoting everything from churches to battle sites. Now the agency is to consult members of the public on new symbols to bring the maps into the modern world.
It will run a project later this year to discover what the public would like to see on its leisure maps. It could be symbols for bike repair shops, cafes, dog waste bins, or jetties and safe river-access points for water sports.
"If you're canoeing, it could be safe places on a river where you can launch your canoe or get to the water safely. Or for cyclists, the location of bike repair shops. So it could be very specific, tailored information," a spokesperson said.
Ordnance Survey, known as OS, said the new symbols were intended to support people getting outside safely. It is suggesting updates such as marking accessible routes by showing paths with or without stiles, to help wheelchair and pushchair users.
The spokesperson said: "At OS, we want to make the outdoors enjoyable, accessible and safe and strive to ensure that our products inspire and enable people to get outside safely. Map symbols are an important part of our leisure products in assisting users to navigate and explore Great Britain. It is vital that that the symbols we use on these products support walkers and outdoor enthusiasts."
In 2015, the mapmakers ran a competition for the public to design new symbols. These included signs for art galleries, skate parks, solar farms, kite surfing, public lavatories and electric car charging points.
OS said it did not have immediate plans to add the charging station symbol to its paper maps, because the market was "changing at a phenomenal pace". It also has no plans to include information on 4G and 5G coverage, "due to the changing nature of the signal levels and the lack of defined boundaries". But OS is supporting other companies with accurate data to visualise these.
"We can't include everything on the leisure maps and need to be focused on the millions of people who use and rely on them," the spokesperson said.
OS has its roots in 18th-century military maps and first published in 1801. It sells just under 2m copies of its paper maps each year, which makes up 5% of its business. Its app has 5 million users.
OS's data is used by the government, emergency services, and private companies such as Garmin, Experian and Google.
SOURCE: GUARDIAN ARTICLE (2/23)
~
~
Hiking app changes route after rescue of walkers in Lake District
Three people became stranded on steep scree slope while following route set by AllTrails app on Barf Fell.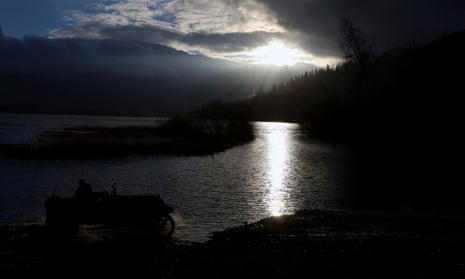 One of the world's most popular hiking apps has changed one of its routes after three walkers had to be rescued while following its directions in the Lake District.
The walkers became stranded on a steep scree slope while following a route set by the AllTrails app on Barf fell, near Bassenthwaite Lake. They dialled 999 when they realised there was no safe route down the 469-metre fell as darkness loomed at 3.30pm on Tuesday.
A spokesperson for Keswick mountain rescue said the walkers had been following a route that led them down a "steep face" of the mini-mountain where there was no path.
He said: "There is no path via this route – only a scramble of loose scree which also requires the walker to negotiate the rocky outcrop of Slape Crag. It's the scene of previous callouts."
The walkers and their dog made it over Slape Crag but with visibility poor in fading light they became stranded and "wisely called for help", he said.
They were given harnesses and helmets with rescuers using ropes to help them descend. The spokesperson said it was another reminder that some mapping apps had "serious limitations".
AllTrails, a US company founded in 2010, is one of the world's most popular hiking apps and claims to have more than 40 million users. A spokesperson said it had "conducted a review of this particular trail" and that the map had been updated.
She told the BBC: "Trail safety is of the utmost importance to AllTrails and we work directly with parks and land managers to ensure the public receives the best possible information. Users can also help us maintain accurate and up to date trail pages by suggesting edits or leaving reviews.
"We have also contacted the Keswick mountain rescue team to see how we can partner to improve trail safety."
She said the app was "one part of the important preparation that everyone should follow to have a safe and positive experience on the trail".
The company advised users to look for trails with recent reviews and pictures of the "most up to date trail information".
Mountain rescue teams have long complained about some walkers' reliance on smartphone maps – a trend that seems to have grown since the Covid pandemic when inexperienced hikers were drawn to the hills.
SOURCE: GUARDIAN ARTICLE (1/23)
~
~
Map fans are rushing to a Dorset village as all three 'norths' converge on one line for first time in history
Early on Wednesday morning mapping organisation Ordnance Survey (OS) confirmed the historic triple alignment had made landfall in Langton Matravers, near Swanage.
It will stay converged for three and a half years as it travels through different parts of the UK ending with what cartographers are calling "the special line" making its last stop in Great Britain at Fraserburgh, around July 2026.
According to OS it is the first time compasses will point to all three measures of north in history.
The event, which is being compared to a full solar eclipse, means grid north, true north and magnetic north are now forming one line from the Dorset village.
Map fans have been travelling to the precise OS grid reference of SZ 00000 76863 to point their compass needles at all three 'norths' at the same time and experience the once in a lifetime occurrence for themselves.
Grid north is the blue line on an OS map that either points directly to, or near to the North Pole, whereas true north is the direction of the lines of longitude that all converge at the North Pole.
Across OS maps true north varies from grid north as it reflects the curve of the earth, except on one grid north line, which aligns with longitude 2 degrees west of the zero Greenwich meridian line. Anywhere on this special line, grid north and true north align.
Magnetic north marks the northward line to the magnetic North Pole. The position of the magnetic North Pole and the direction of magnetic north moves continually due to natural changes in the Earth's magnetic field.
After always being to the west of grid north in Great Britain the last few years have seen magnetic north move to the other side of grid north.
The change started in 2014 at the very tip of Cornwall and is slowly moving west to east across the country. It has now reached the 'special line' and converged with the other two 'norths' for the first time in mapping history.
After making landfall at Langton Matravers, the triple alignment will pass northwards through Poole by Christmas and then Chippenham and Birmingham before reaching Hebden Bridge in Yorkshire in August 2024.
It will then pass though the Pennines before leaving the English coast at Berwick-Upon-Tweed a year later in August 2025 and it does not hit land again until around May 2026 at Drums, just south of Newburgh in Scotland.
After passing through Mintlaw its last stop is Fraserburgh, around July 2026.
Mark Greaves, Earth Measurement Expert at Ordnance Survey, told i: "It is no exaggeration to say that this is a one-off event that has never happened before. Magnetic north moves slowly so it is likely going to be several hundred years before this alignment comes around again.
"This triple alignment is an interesting quirk of our national mapping and the natural geophysical processes that drive the changing magnetic field.
"But for navigators the same rules will apply whether they are simply on a trek or a walk or flying planes or navigating ships at the other end of the spectrum. They will always have to take account of the variation between magnetic north from a compass and grid (or true) north on a map."
Map readers are taught to know the difference when navigating with a compass between magnetic north and grid north, it is also crucial for navigating in aviation and shipping.
But it would not make much of a difference to map reading for the duration of alignment, "just make it slightly easier," Mr Greaves said.
As part of its long-running collaboration with OS, the geomagnetism team at the British Geological Survey (BGS) has made detailed measurements of the magnetic field at 40 sites around the UK.
These enable scientists to create high-resolution maps and to make accurate forecasts of the changing declination angle.
Dr Susan Macmillan, of the BGS said: "This is a once in a lifetime occurrence. Due to the unpredictability of the magnetic field on long timescales it's not possible to say when the alignment of the three norths will happen again."
SOURCE: i NEWS Posted by David Parsley on 02/11/22
~
~
Six things to consider before planning a route on the fells with your dog
One of the biggest draws to dog owners in the UK is the chance to explore and discover the beautiful surroundings we have in our upland areas. It is important that you don't just consider yourselves but also your dogs' abilities when it comes to heading out fell walking with your pooch. Here's six things crucial bits to consider when route planning a hike with your dog.
The idyllic image in our heads of our dog, sat posing for a perfect photo on top of a high fell, surrounded by clear blue skies, green grass or even snow, resonates with a lot of people. The reality of such photos is a little more work than just imagining them, but a top day out with your dog in the mountains is a possibility with the correct preparations, considerations and knowledge.
Consider Their Breed
Considering your dogs' abilities when it comes to fell walking is vital. This tends to be much more complicated than 'he's a Border collie, he will be fine' or 'she is a Dachshund, it will never work!' Although breeding genetics can play a role in the health of your dog, what matters is that they are healthy and their unique requirements such as their breed are taken into consideration. Certain breed characteristics can affect fitness for walking, such as brachycephalic (short nose) breeds which can have issues breathing, therefore it may not be the best idea to consider walking your French bulldog for a day up Helvellyn! Yet a walk on an old railway route may be perfect for them!
Their Health
Further health considerations not linked to breed should also be considered. Is your dog under or overweight for example? An overweight dog will be putting far more pressure and strain on their joints. Increasing exercise levels slowly using gentle walks and swimming can help your dog drop weight, allowing the walks to have less impact on the joints. Furthering walking options, remember it is better to take it slow and steady, than to push too hard and injure your dog.
What's in an age?
Age plays a huge part in your dog's capabilities in fell walking. It can take anywhere from 6 to 24 months for a dog's skeleton and joints to fully develop. Walking puppies too far can cause serious damage, this is an even higher risk if the terrain is difficult. Likewise, older dogs often develop muscle wastage and joint ailments such as arthritis. Over exercise can cause pain, stiffness and further damage, which with a bit of consideration can easily be avoided.
Understand their limit
By researching your route thoroughly and understanding both yours and your dog's limits, you can start by going on walks you can both manage. Understanding the potential limits of yourself and your four-legged friend is key. The term 'limit' does not always mean an impossible boundary. Often a limit to fitness for example, can be pushed and worked on over time, allowing for progression. If you over exercise your dog, you can not only cause discomfort but also irreparable damage to your dog's skeleton and joints. It is always going to be beneficial to start off nice and easy with walks to test your dog's abilities and build them up over time; much like us, you wouldn't sign up to a marathon without any training!
Which season are you walking in?
When planning your walk, it is always worth being aware that things can go wrong and occasionally, they will go wrong. With correct planning and consideration however, these situations can be minimised. Prior to your walk, you should consider the season you are walking in. It is no secret that the terrain, features, pathways, weather conditions and potential risks can all differ drastically from season to season. Bodies of water can be a fine example of this seasonal difference, bodies of water change throughout the year; via depth, current flow, temperature and even the presence of blue green algae. In the span of a year, a lake can go from a tranquil calm dip and drinking spot for your dog, to a risk of toxicity and death (blue green algae) in summer, to a deeper flooded area in autumn, then to having ice over it in winter.
Lead Abilities
Whilst considering the season, you should be aware that the fells can be populated with livestock. Depending on the time of year, livestock can be in places they aren't during other times of the year, along with young. Knowing this and understanding your dog's recall ability and character, can help you make safer, educated guesses on where to let your dog off the lead for a run and sniff. A good tip is to only do so when you have a clear view of your area and make sure you keep an eye out for any signs. Likewise, when walking the fells in spring and summer.
Following the correct planning and consideration, there is no reason why you cannot both have a lovely time up in the fells. Take your time, let your dog sniff everything they show an interest in, enjoy the scenery and take plenty of treats for you both, whether a thermos of hot tea or a bit of boiled chicken for training, and don't forget water for your dog.
SOURCE: BMC NEWSLETTER (06/22) Posted by Caroline Johnson on 24/06/22
To join the BMC > https://www.thebmc.co.uk/membership
~
~
Farm payments fail to pay for public access
The BMC is disappointed that the latest Government announcement outlining details of the new Environmental Land Management scheme (ELM) under which farmers can receive payment in return for providing 'public goods'. Despite early reassurances by Ministers, it appears that improvements to public access to nature are being quietly dismissed.
In the latest announcement made by Environment Secretary George Eustice at the CLA Conference (2 December), Government failed to provide any details on how, or indeed if, farmers will be able to receive payments for improving public access, despite the pandemic which has clearly highlighted how important spending time in green and blue spaces and connecting with nature is for our health and wellbeing.
The Government's 25 Year Environment Plan has a clear commitment to ensure that the natural environment can be 'enjoyed, used and cared for by everyone'. Its Agriculture Act enables funding to be provided to farmers and land managers for improving public access to the countryside. And throughout the last year, ministers have repeatedly acknowledged the importance of being able to connect with nature and have committed to supporting and improving access through the new funding regime (ELM) brought into being by the Act.
With agriculture accounting for around 70% of land use in England, farmers have a major role to play in making it easier for all to access the countryside. The new farm payments regime offers a way to change that and for the public to really benefit from public money by allowing for better and greater access across the farmed landscape. This could be by simply improving signage or through the creation of new paths to fill gaps in the network, resulting in more circular routes for the public.
Despite this, and alongside the public's clear desire to spend time in nature, we still have no assurances that enhancing access will be included in the new scheme. The BMC working together with the Ramblers, British Canoeing and the Open Spaces Society have published their recommendations on how ELM can work to improve public access and have presented this on numerous occasions to the Ministers and DEFRA team.  Collectively, we are yet to be assured that public access will be included in the future ELM regime and believe this will be a huge, missed opportunity.
SOURCE: BMC NEWSLETTER (01/22) Posted by Catherine Flitcroft on 02/12/22
To join the BMC > https://www.thebmc.co.uk/membership
~
~
Right to Roam: CROW Act turns 20
Happy birthday to the Countryside and Rights of Way (CROW) Act! It's been 20 years of being able to legally enjoy a stroll across open access land, up open access hills and mountains and into open country moor, heath and down. But how did this come about and are we satisfied with current access levels? Read on for a bit of history and let us know your thoughts by taking the survey linked at the end.
What is the CROW Act?
Firstly, what exactly is the CROW Act? Well CROW stands for the Countryside and Rights of Way Act 2000 which gives a right of access on foot to mountain, moor, heath and down ('open country').  The most significant element of the CROW Act is that for the first time ever it gives a legal right of access to the general public for informal recreation on foot – including for climbing – to large areas of countryside that are mapped and designated as 'open country'.
There's now 865,000 hectares now classed as 'open access', which is brilliant for everyone that enjoys the outdoors, but is it perfect? Today, on the 20th anniversary of CROW we consider the question, is CROW enough and do we in fact want / need greater access to our green spaces and waterways?
Why was the CROW Act important?
When Labour came to power in 1997, better access to the countryside was a manifesto commitment and had been a Ramblers' Association campaign for decades. With consultation in full swing the BMC Access & Conservation Committee got on board and as a result we were able to:
ensure climbing was included in the new statutory right of access
fight off the threat of a night-time curfew on access
work with landowners' representatives so that occupier's liability with respect to natural land features (often an issue with access to cliffs) on access land was reduced.
What results did climbers and walkers see?
The CROW Act is an iconic piece of legislation, arguably the most significant legal statute affecting recreation and access to the countryside in England and Wales since the National Parks & Access to the Countryside Act of 1949.
The Ordnance Survey Explorer Maps show areas of open access in yellow shading meaning that you can go walking, climbing and running (activities on foot) over 865,000 hectares of land (covering mountains, moors, heaths, downs and registered common land) without the need to stick to paths. It has given people confidence and a sense of freedom to explore.
Some areas that were previously inaccessible are now open for all for example, Bamford Moor (and Bamford Edge), the Forest of Bowland and the Aran Mountains in southern Snowdonia National Park.
Unfortunately, some activities are still not permitted as a right including camping, cycling, horse riding, motor sports and access to rivers / water ways for canoeing.
How much work was it for the BMC?
The BMC worked hard in the two years prior to the ACT receiving Royal Assent in ensuring that climbing and hill walking were included as a right. Briefing papers, suggested amendments to the draft Bill and meetings were held regularly with MPs, Peers and Government departments to ensure our voice was heard. Following the publication of the ACT in 2000, the BMC were then involved in trying to influence the mapping process. This still isn't perfect as some areas have been wrongly mapped and some areas have been missed out, but it is hoped that the (very) delayed decadal review of the maps in England will address some of these issues and the BMC will be submitting evidence to this process when it gets underway.
In Wales, the review of the maps occurred in 2013 and as a result of representations by the BMC, several key areas were included as new areas of open access and have been mapped accordingly. These include the land above Rhoscolyn cliffs on Anglesey, the Little Orme headland at Llandudno, areas of land (including crags) on the Southern Rhinog mountains, the RAC boulders in Snowdonia, Craig y Gesail at Tremadog, land below Sentries Ridge on Mynydd Mawr and a few other smaller venues.
How does the BMC lobby on issues like these?
The BMC access team has its ears to the ground and works closely with like-minded organisations to keep an eye on new policy and emerging Government legislation that may have an impact on access to (and the protection of) our natural environment. If the opportunity arises then we will seek to influence political discussions and ultimately decisions so that more of us have the freedom to access the places we love responsibly and respectfully. This maybe through the creation of joint letters to ministers,
briefing papers to key MPs and MSs who support our view, meetings with Government departments and more recently public campaigns such as No Moor BBQs and Save Outdoor Centres. All of these methods raise the profile of the issue both politically and in the public eye to ensure our voice is heard. Unfortunately, we aren't always successful immediately but big changes can and often do take time. Currently we are working with others on important issues such as the Environment Bill, an update of the Countryside Code and the Welsh Government Access Reform Programme.
What's next – are there still access challenges?
The CROW Act is a fantastic piece of legislation, but it isn't perfect. Many of us will be using its anniversary to begin putting markers in the sand for 'where next'.  A campaign to extend the CROW Act in England is already in its early stages and will be looking at extending access to woodlands, all downland, Green Belt land and waterways. This would give many more people easy access to nature and the physical, mental and spiritual health benefits that it brings. The BMC is already part of these discussions and will be reporting more shortly.
In Wales, the right to access coastal areas and seas cliffs is not currently included in the CROW Act, as these areas are not classed as open access land. However major reforms to Access Legislation are planned for Wales in 2021, and the BMC has been at the heart of these changes, campaigning to extend open access land the coastal areas of Wales and working with Welsh Government to secure access in perpetuity to some of the most iconic sea cliffs in the UK. These access reform changes also propose to allow cycling on designated footpaths and on some open access land (as is the case in Scotland) and will also simplify the legal process for designating, claiming and managing public rights of way. Other proposed changes will allow bathing and other activities on rivers and lakes on open access land as well as introducing a lower level of liability for landowners and occupiers.
Currently we have a right to roam over just 8% of England, and only 3% of rivers in England and Wales are legally accessible. 
SOURCE: BMC NEWSLETTER (12/20) Posted by Catherine Flitcroft on 30/11/20
To join the BMC > https://www.thebmc.co.uk/membership
~
~
Wild fires – how can you help?
The Tameside moor fire (near Saddleworth Moor) is at the forefront of many people's minds at the moment, with huge areas of moorland affected and a massive firefighting effort being coordinated to get it under control. This is the latest of several significant moorland fires in the Peak District National Park this year, following on from fires in the Goyt Valley (western Peak) and on Big Moor (eastern Peak) in May.
Wildfires like this are catastrophic for wildlife, flora and importantly the peat itself which not only provides unique habitat but also important carbon and water storage. Ground nesting birds for example, many of which are already suffering a decline in numbers will be unable to move eggs and young to avoid the flames. Homes and businesses can be affected. The already meagre resources of the fire service, National Park Authorities, conservation bodies and landowners are stretched. Not to mention that from a purely selfish perspective, walking across post-apocalyptic swathes of fire affected moorland after the event is pretty depressing.
You can help!
Moorland fires are clearly something we all want to avoid, but what can we do as walkers and climbers out and about in these areas to help prevent further fires?
Report any fire you see immediately by calling 999 and giving your location. 2pm-8pm is a particularly high-risk time of day and acting quickly can make a big difference to the chances of getting any fire rapidly under control.
Unfortunately, malicious damage is occasionally the cause of moorland fires, so report suspicious activity you see to the emergency services whilst out on the hills and moors.
Respect any 'high fire risk' warning signs placed by National Park or Local Authorities – they are only placed where there is very high risk due to very dry conditions.
Leave stoves, disposable bbqs or anything else with an open flame at home as a small mistake in their use could have catastrophic consequences.
No smoking in any areas of high fire risk (notified by warning signs at access points).
Dispose of litter, particularly glass, responsibly. Take everything you bring away with you.
Be aware of updated wildfire advice promoted by organisations such as the Peak District National Park Wildfires page.
How do I find out about fire closures?
If the Fire Severity Index (FSI) reaches level 5 (exceptional risk), access closures to some open access land will come into effect. Currently, the FSI is level 4 (or 'very high') for most areas and there are no closures, but this could change if the current heatwave continues.
One exception to this is Barden Moor and Fell in Yorkshire, which is now closed under different legislation to CRoW due to fire risk. This affects a large area of moorland popular with walkers and climbers, including the access route to Crookrise (a BMC owned crag) amongst others.
Barden Moor and Fell is something of an anomaly, and elsewhere any closures to open access land will be widely publicised in a number of ways:
SOURCE: BMC NEWSLETTER (7/18) Posted by Rob Dyer on 28/06/18
To join the BMC > https://www.thebmc.co.uk/membership
~
~
Stalking and walking: Don't get shot in Scotland!
Off to the highlands for a summer hike? Well, don't get shot! Walkers planning trips in Scotland should be forewarned about deer stalking season and avoid conflicts with stalkers by checking the relaunched web-based service: Heading for the Scottish Hills.
Scottish Natural Heritage's 'Heading for the Scottish Hills' website allows walkers to check ahead for details of possible deer stalking taking place on estates where they plan to go walking. As in previous years, it's hoped this will reduce the chance of disturbing stag stalking during the peak season from late summer to 20 October.
This year Scottish Natural Heritage (SNH) has worked with partners including Mountaineering Scotland and the Association of Deer Management Groups to create a more user-friendly service, which has expanded again this year, particularly in the north-west Highlands, and is accessible from mobiles and tablets.
CHECK: The Heading for the Scottish Hills website now!
The website includes general information about stalking on all participating estates and contact details for further information. There is also information about responsible behaviour for both land managers and walkers.
The site provides information on specific Munros, Corbetts and other popular hills. It also includes routes that are "always okay" and general information such as when the estate will start stag stalking and the days of the week when stalking doesn't take place.
Fiona Cuninghame, SNH recreation and access officer, said: "The web service is a quick way to check that you won't disturb deer stalking when heading to participating hills between July and October. We hope that you find the service easy to use and would welcome feedback by email to HFTSH@snh.gov.uk. We expect the service to continue to grow, so if the hills you want to climb aren't included on the site, it's worth taking another look before you head out."
James Orpwood, Mountaineering Scotland's access officer, said: "Mountaineering Scotland has been closely involved with the Heading for the Scottish Hills website and is delighted to see it has expanded again this year. We encourage all hill-goers to check the website during the stalking season and contact the relevant estate if necessary."
The website helps walkers follow the advice in the Scottish Outdoor Access Code to try and find out where stag stalking is taking place and who to contact if more information is required. The Code also encourages walkers to take account of reasonable advice on alternative routes and to avoid crossing land where stalking is taking place.
Richard Cooke, chairman of the Association of Deer Management Groups, said: "The Association of Deer Management Groups has been involved with Heading for the Scottish Hills for more than 20 years, both in its initial book form and now in the online version.
"We would like to see this resource as the 'go to' source of information for people taking recreational access in the Highlands of Scotland and are pleased that an increasing number of Deer Management Groups are signing up. Clearly it is in our members' interests also to make this information available."
SOURCE: BMC NEWSLETTER (8/17) Posted by Peter Burnside on 10/08/17
To join the BMC > https://www.thebmc.co.uk/membership
~
~
Peak District: walkers learn more about one of the UK's biggest natural restoration schemes
The wild moorland landscape at the heart of England is changing – but not everyone understands how or why. A recent walk jointly organised by the BMC and Moors for the Future gave walkers and climbers a chance to find out more.
As one participant put it: "Obviously the venue was Bleaklow. Obviously, it was raining. Obviously, there was clag."
It wasn't everyone's idea of a nice Tuesday evening. But even so, a total of 15 stalwart people came together recently for an opportunity to learn more about how this soggy, wild, well-loved landscape at the heart of England is changing for the benefit of both human and natural society.
Arranged by the BMC Peak Area's Hill Walking Rep, Peter Judd, it was a chance for recreational users to learn more about the ongoing effort to transform what were once thought of as barren badlands into lush upland plateaus.
£32 million
Staff from the Moors for the Future Partnership, including Partnership Manager Chris Dean, took the group of walkers and climbers on a guided walk along the route to Bleaklow Head. The aim was to increase understanding of how the Peak District moors are literally changing under our feet, and why these changes should be understood by everyone who enjoys these places.
The story starts with the industrial revolution. Fast-flowing waters tumbling from the Pennines helped to power the growth of huge conurbations like Manchester and Sheffield. After millennia of remoteness, moors like Bleaklow were suddenly surrounded by civilisation – today more than half of England's population live within half an hour of the Peak District.
The blanket bog found on Kinder or Bleaklow has taken up to 9,000 years to form. Though it may seem extensive when you're lost within it or mired up to your knees, blanket bog is globally rare, confined to cool, wet, oceanic climates – the UK has up to 15% of the total area worldwide.
Years of industrial pollution, moorland fires, overgrazing and erosion took their toll on the Peak District moors, until they became notorious as big black bogs, stripped of much of their life and vegetation. In the 1960s, writer and prolific long-distance walker John Hillaby described neighbouring Kinder Scout as "a land at the end of its tether." Wainwright referred to nearby Black Hill as "a desolate and hopeless quagmire… this is peat, naked and unashamed."
But since the Moors for the Future Partnership was formed in 2003, more than £32 million has been spent on trying to repair the damage. It has restored 5,000 acres of moorland, planted 250,000 moorland plants and 40,000 trees, and spread 40 million beads of sphagnum moss – the stuff that helps peat bogs to build.
Natural firefighting
Though it might have seemed unlikely on a sodden evening like this, more than 400 wildfires have been recorded on the Peak District moors since records began.
The staff explained how it was once common for farmers to ignite large areas of moorland each year to eradicate sheep ticks and encourage new growth favourable to grazing, and some of the grouse shooting estates used to dig extensive ditches to drain the moor tops of water, increasing their vulnerability to fire. Industrial workers coming out of the cities to walk the moors on Sundays, often pipe or cigarette smokers, are also thought to have unwittingly started huge conflagrations.
The destruction of vegetation by moorland fires creates a vicious cycle, exposing more highly flammable bare peat, making potential tinderboxes out of huge swathes of land during dry weather. Two months after the Moors for the Future partnership began in 2003, a fire on Bleaklow destroyed 14 football pitches worth of moorland, and the resulting smoke forced Manchester Airport to close.
Staff explained the importance of 'rewetting' the moors in order to prevent bare peat washing away. If you regularly walk or climb on Peak District moorland, you will have noticed the impact of this work, in particular the temporary technique of blocking gullies with plastic dams to hold water back.
A wetter Bleaklow also creates more favourable conditions for vegetation to flourish, which in turn prevents water run-off and peat erosion; sphagnum moss acts like a sponge, absorbing more than eight times its weight in water.
Naturally, transformative work of this sort has generated interest and sometimes controversy among outdoor enthusiasts. Moors for the Future staff recalled how some walkers were very against these changes in the early stages, having been used to the bare peat environment all their walking lives.
Many benefits
But natural firefighting is not the only benefit of a restored blanket bog. Less peat flowing off the moors and into the reservoirs below means improved water quality. More vegetation helps to slow water down during floods, reducing their impact. And while peat bog takes in carbon from the air when healthy, it releases it through erosion and oxidisation when damaged, giving a twofold incentive to restore it.
The group on a murky Bleaklow
A healthier blanket bog also means better conditions for wildlife, the natural filigree which most walkers find intrinsic to their enjoyment. What were once ominous areas of steaming brown peat are now lush upland prairies of swaying cotton grasses. A better habitat will assist mountain hares, short-eared owls, golden plovers and a range of other moorland species to flourish.
Moors for the Future are also carrying out a programme of bringing native trees such as rowan and oak back to the cloughs (side-valleys) which run off the moors, which will stabilise the soil to assist water quality, and benefit woodland wildlife species.
Long way to go
Staff stressed they were not carrying out a full 'rewilding' as such. The aim of the partnership is not to take the top of the moorland back to how it would have looked soon after the Ice Age glaciers had retreated, when it would have been covered in woodland.
Some native trees have recently been known to spread from the reforested cloughs on to the moor tops. Staff said they do not actively remove these, but that when the naturally acidic blanket bog conditions returned, they would be unlikely to prosper in the long term anyway.
However, the staff stressed that there is still a long way to go even in achieving a healthy blanket bog. Areas which look green and thriving to the untrained eye can still contain a minimal diversity of species. Often this 're-greening' is only the first step towards a longer-term goal of making a genuinely self-sustaining blanket bog environment.
Uncertain future
So what is the future for Moors for the Future? In recent years it has received the bulk of its funding from the European Union; £5 million from the EU's LIFE fund in 2010, and €12 million from the same fund in 2015. Severn Trent Water, Yorkshire Water and United Utilities have together provided £5.7 million over the same period.
The UK is, of course, set to depart the European Union in 2019. Moors for the Future's current funding will last until 2020 regardless, but beyond that hangs a big question mark. While much progress has been made so far, the work of restoring the Peak District moors is a long-term endeavour with a timeline stretching far beyond the next few years.
It is just one example of the many ways our exit from the European Union has the potential to profound affect our landscapes. In the coming years the BMC will be pressing hard to ensure the places we care about continue to be cared for and supported following Brexit.
SOURCE: BMC NEWSLETTER (8/17) Posted by Carey Davies on 13/07/17
To join the BMC > https://www.thebmc.co.uk/membership
~
~
The Society has recently become aware of a number of unauthorized waymarks which have been appearing around our area, initially in the Goyt Valley and more recently near Marple. We suspect that they are been put up by one of the off-road motoring organisations in order to encourage use of the way-marked lanes. This is an email we received from Dave Jenkins, a Peak Park ranger Recently me and other Peak Park rangers have noticed the appearance of new byway signs (white disc, red arrow and word byway) on various tracks in the Goyt valley. These tracks are defined on OS maps by green dots. In other words, they do not have a formal designation on the definitive maps. We have not put up these signs either as agents of the Highway Authority nor as contracted Rangers with the landowner United Utilities. One of my colleagues has discussed this with a Derbyshire Highway Authority officer, who confirms that their staff have not erected these signs either. The area Ranger for the Goyt is in discussion with our footpath officer and other area Rangers on this matter. My assumption is that these signs are being erected by an organisation connected with motorised vehicles. I also feel that this has some connection with the preparation for the new definitive map in 2020, although I have no evidence to prove this. I feel this information could be of use to the Society and may need monitoring in other areas. If you come across any of these waymarks, could you let the Society know by phoning 0161 480 3565 and leaving a message or by emailing mail@pnfs.org.uk, giving the location and if possible, the grid reference.
SOURCE: PNFS (10/16) Posted by Dave Brown (Hon Sec)
… and just to remind you what the different coloured waymarks mean (VA) ..
~
~
Top tips: How to go from walking to scrambling
Scrambling – the wobbly grey area that nestles between hiking and climbing. Whether your hands-on-rock or prefer to trudge up hands-in-pockets, it's a fun and faff-free way to tick off a summit. Here's how to make the step up, with top tips from instructors and experts. Hard to define, scrambling is often quite a subjective activity depending on what you feel comfortable with – many will be so relaxed they'll be daydreaming while others might be gripped out of their minds. To give you a perspective, routes are usually graded 1-3, and Grade 3 routes are often also Moderate climbing routes. Whatever your starting level, just remember it's about having fun and enjoying the views, but remember that this terrain can be exposed, serious and require mountaineering skills and equipment.
READ: Scrambling skills: the grades explained
Route-finding
It might sound obvious, but the best way to get started is to buy a guidebook, and make sure you have it with you on the route; somewhere accessible so you can get it out and check where you're going when you need to. It's a good idea to start with a three-star classic in a popular spot: Tryfan's North Ridge for example. Be prepared for polish in places, but as well as being a guaranteed excellent route, it will be well-travelled and therefore easier to follow than an esoteric hidden gem. It's fun to get off the beaten track when you get more experienced but remember that long-forgotten routes may be out of condition. Top Tip: "Take the guidebook not just a photocopy of the page you need, so that if you finish faster than expected you can run to the next one or find a more interesting descent!" Dominic Sellers, geography teacher and scrambling keeno in the Peak District.
WATCH: How to route-find when scrambling on BMC TV:
How do I get down?
Be particularly cautious as a beginner – allow plenty of time and go when conditions are dry with good visibility and low winds. Don't underestimate scrambling – a fall or mistake could have severe consequences. Consider at every step upwards whether you can get back down. If not, go back down while you can! Double-check the guidebook though and have a cautious scout around: there could be an easier way that you haven't spotted. Don't forget that getting to the top is only half the route, too: check out the descent options before you set off. Top Tips: "Scrambling is not 'just' easy rock climbing. Always be able to get yourself down safely. You need to be confident at downclimbing and knowledgeable of roped techniques like abseiling," Rebecca Coles, Mountain Instructor, North Wales. "Weather is key to a successful day out and choosing a scramble based on the weather is of upmost importance: gullies can turn into waterfalls during a storm and your favourite knife-edge-ridge can be scary in high winds. Keep your objectives challenging but be open to changing them if the weather isn't on your side," Matt Cooper, Mountain Instructor, Aldridge.
WATCH: How to move when scrambling on BMC TV
Apprenticeship
As with anything like this, it's best to learn from someone more experienced, be it a reliable friend or instructor, and get lots of easy terrain under your belt before progressing to tougher routes. Especially as a beginner, it's a good idea to keep others in the group within sight – and discuss this as a plan before setting off – so that you can communicate with each other and decide on an alternative plan or get a rope out if you are feeling unsafe. "Don't fall off! Make sure you have good hand holds and good foot work. Plan your moves carefully. Face in to the rock in descent so you can see the footholds and keep your balance," Rachael Crewesmith, Mountain Instructor.
What to take
Essentially take the same kit as you would take hillwalking – waterproofs, layers, food, map, compass, first aid kit and so on – plus a good pair of approach shoes or boots depending on your preference and the trickiness of the scramble. When progressing to Grade 2 and 3 scrambles, it's also advisable to take a helmet, rope, small rack and a harness. Consider putting the harness on at the foot of the route even if you start out soloing, in case you need it later. Top Tip: "Get a good pair of boots. When your dad tells you that the tyres on your car is what sticks you to the road, he's right, and you should think the same about boots when scrambling. Your boots are the things that keep your feet on the rock, stop you slipping over on steep grass and don't trip you up on heathery ledges. This is never more important than when scrambling," Rebecca Coles.
WATCH: How to choose kit for scrambling on BMC TV:
The next step
Once you get confident on easier terrain, you can refine the kit you take and progress to link-ups, which makes for a fun way to get from the valley to a summit. To learn more about mountain ropework, scrambling techniques and fast-track to harder routes, you could go on a course. Mountain Instructor Rob Johnson has some ropework tips in the videos below to get you thinking. Top Tip: "Combining scrambles from the valley floor to the summit is better than walking all that way! With imagination and some contouring, it's possible to ridge-walk your way all the way to the top,"  Tom Livingstone, Mountain Instructor, North Wales. Happy scrambling!
WATCH: Rope work for scramblers: Introduction on BMC TV:
WATCH: BMC Scrambling channel
A very big thanks to DMM and AMI for their help producing the scrambling films in this article. There are many more videos on our scrambling channel
SOURCE: BMC NEWSLETTER (9/16) Posted by Sarah Stirling on 20/09/16
To join the BMC > https://www.thebmc.co.uk/membership
~
~
The 4 best places to walk in the new bits of the Yorkshire Dales and Lake District
Almost 200 new square miles of England became national park today, with the extension of the Yorkshire Dales and Lake District. We look at some of the best places within the new areas to take a celebratory stroll. Many outdoor campaigners will be raising a toast today to the extension of the Yorkshire Dales and Lake District National Parks. The extension wraps up what broadcaster Eric Robson described as "one of the great bits of unfinished business in the British countryside," bringing in areas which many feel should have been included in the original boundaries. It means a modest growth of the Lake District by 3%, but a whopping 24% for the Yorkshire Dales (much of it ironically into Cumbria – what a present for the county on 'Yorkshire Day', a total of 188 square miles. Not surprisingly, there are some wonderful walking areas which now enjoy national park protection for the first time. Let's hope the changes will bring them some long-deserved limelight. But even if they do, you can guarantee they will remain relatively uncrowded. These are quiet corners of England that only the dedicated seek out, and they will stay that way, rewarding fans of the sort of understated beauty and simple tranquility that can feel elusive in some of the more popular parts of our national parks today. Here are some of our favourites. Wild Boar Fell Wild Boar Fell has sat just outside the northern boundary of the Yorkshire Dales National Park until now but has rightfully been brought in from the cold. With its eastern edge flanked by a plunging escarpment of Millstone Grit and its unusually angular shape from some perspectives, this is arguably a more interesting and 'mountainous' hill than the likes of whale backed Whernside, but with only a fraction of the fame. On a clear day the panorama from the top over the Lake District, Howgills and North Pennines is spectacular, revealing the true expansiveness of England's north. The name of this Cumbrian hill testifies to a time when this landscape was roamed by wilder beasts than walkers and their pet pooches; a tusk purported to belong to the last wild boar killed on the fell in the 15th century is kept in Kirkby Stephen parish church.  Climb the hill alone; join it up with the neighbouring Swarth Fell (also now fully incorporated into the park); or for a challenge, take part in the annual 23-mile Mallerstang and Nine Standards Yomp. Great Asby Scar as Steve Coogan's character in The Trip learned, much to his annoyance, the limestone pavement of the Yorkshire Dales is famous. But Great Asby Scar in the Orton Fells, despite being one of the finest examples of it, is relatively poorly known. Yorkshire Dales limestone is a legacy of the teeming tropical seas of the Carboniferous, of corals and other sea creatures living and dying in such quantities that their piled skeletal remains formed strata. Great Asby Scar, like other pavements, was formed by glaciers scouring the land down to its bedrock and weather eroding the exposed limestone into the joyful criss-cross patterned expanses we see today. Limestone pavement fans should also check out the evocatively named Fell End Clouds and Stennerskeugh Clouds, back near Wild Boar Fell, another wonder which has been gathered into the Yorkshire Dales National Park today. The 'Other' Borrowdale the Lake District now boasts two Borrowdales. Snaking between the A6 to the west and the M6 to the east, this lesser-known Borrowdale lacks the sublime drama of its famous counterpart near Keswick, but it possesses a quiet charm all of its own – and probably about 0.1% of the crowds. Perhaps more akin in atmosphere to the neighbouring Howgills, the valley itself is a pleasant pastoral backwater in an acoustic shadow where the booming M6 nearby not as audible as you'd imagine. The hills above are modest but nice, with beautiful views of the Howgills and the overlooked Eastern Lakes, and you'll probably have them to yourself. The Northern Howgills Alfred Wainwright described the Howgills as looking like "a herd of sleeping elephants." Sandwiched between the popular walking areas of the Yorkshire Dales and the Jupiter-like pull of the Lake District, the slumber of these hills is rarely disturbed by crowds, despite the fact that they are seen by literally millions of people every year driving past on the M6. The Howgills are one of the oddest oddities corrected by the extension of the parks, with the southern half of them originally included in the Yorkshire Dales National Park, but the northern half left out. The northern half of the Howgills is geographically almost identical to the south; a mellow counterpoint to the craggy limestone of much of the rest of the Yorkshire Dales and the volcanic rock of much of the Lake District, with long, trunk-like ridges of remarkable smoothness interrupted only by the giant waterfall of Cautley Spout and its accompanying crag. They promise hours of unfettered walking over mellifluously flowing hills, only with less visitors than even in other parts of the Howgills. For the true connoisseur of quiet country.
SOURCE: BMC NEWSLETTER (8/16)
Posted by Carey Davies on 01/08/16
To join the BMC > https://www.thebmc.co.uk/membership
~
~
Which map scale would suit you best?
Ordnance Survey (OS) is the mapping agency of Great Britain, providing detailed high quality maps of the country. First established in 1791, the Ordnance Survey eventually mapped Great Britain at a scale of one inch to the mile. Drawn on a larger scale than the final printed maps – two inches or six inches to the mile – these old maps show incredible detail. In 1854 a scale of 25 inches was initiated, and by the end of the 1800s all cultivated areas were mapped at this scale, which showed every building in outline ground plan to a high standard of accuracy. In our technologically advanced age,
Memory-Map
was the first company to licence OS map data to produce digital maps for outdoor recreation and their
OS Landranger 1:50,000
and
OS Explorer 1:25,000
maps look identical to the printed Ordnance Survey versions. The main difference between the two map products is scale – the number of times that you would need to magnify the map for it to be the same size as the real world; or the number of times that the real world has been reduced in size to become the map.
OS Explorer (1:25k) Mapping
The OS Explorer Map is at 1:25000 scale (so 4cm on the map equals 1km in the real world). It shows great detail of the area the map is covering including footpaths, rights of way, open access land and the vegetation on the land. This is the map you would use for your outdoor activities such as walking, horse riding and off-road cycling.
OS Landranger (1:50k) Mapping
The OS Landranger Map is at 1:50000 scale (so 2cm on the map equals 1km in the real world). The map covers a larger area than the OS Explorer Map, but not in as much detail. You'll still find footpaths, rights of way and some tourist information features on the map. While some of the detail is lost, such as open access land on this map – it is still possible to use it when out walking for navigation with your compass. This is the map you would use for days out or short breaks and even road cycling as a larger area is covered. Using
Memory-Map
is the easiest and quickest way to get Ordnance Survey Explorer and Landranger maps onto your PC, iPhone, iPad, or Android device; turning your mobile into an outdoor GPS to make navigation safer, easier and more fun. If you're a history-buff,
Memory-Map
also have a complete selection of
historical Ordnance Survey maps
available for use across multi-platforms, either in singular packages or combined.
SOURCE: MEMORY MAP E-MAIL
Posted on 8th July 2016
~
~
Outdoor world takes stock after Brexit vote
Following the fallout of the EU referendum and the majority decision to leave, what does this result mean for lovers of the outdoors? Ed Douglas, writer, journalist and natural world enthusiast, investigates. The uncertainty and tension prompted by last week's vote to leave the European Union (EU) found fresh impetus on Monday as financial markets reacted to the fallout and major political parties appeared to be trapped in a process of recrimination and division. Since the result was announced on Friday morning, it has also become clearer just how complicated it will be to leave, unpicking more than 40 years of legislation that has sewn our institutions to the EU. For those who love Britain's mountains and wild places, and want to see them protected, the result could have profound consequences. Andy Tickle is a member of the BMC's Access Management Group (AMG) and director of Friends of the Peak District. An experienced and widely respected environmental campaigner, Tickle believes that the result has thrown the future into jeopardy: "It's really worrying for environmental regulation in general and for planning in national parks," he said. "The last two governments have been trying to weaken protection for national parks and Brexit now means the handbrake is truly off. We can only hope that there are voices of sanity in government that will speak up for our finest landscapes, but I'm not optimistic." It's a message reinforced by the AMG's chair Dave Musgrove. "The EU has done much to promote environmental legislation when our respective short-term governments have almost totally failed to engage, a good example being the EU taking the Environment Agency to task over its failure to uphold regulations regarding the burning and draining of Walshaw Moor. That international watchdog role, and the ability to take a long-term view over short-term national government and establishment self-interest, will be sadly missed." Agriculture is one of the sectors most profoundly affected by the UK's decision to leave the EU, and the National Farmers Union (NFU) produced a list of demands on Friday aimed at replacing EU farm payments, seeking protection from imports and cutting what the NFU regards as unnecessary red tape – which could signal bad news for the environment. (The NFU also called for a lifting of restrictions on immigration. NFU spokesperson for horticulture Ali Capper said: "We want the restriction for our sector to only employ EU nationals to be lifted and will be lobbying to have visa-restricted access to labour from anywhere in the world.") The impact on the UK outdoor industry and outdoor consumers could also be significant. The Outdoor Industries Association said before the referendum that the UK's outdoor businesses would be "better off remaining in the EU single market, which will keep export and import simpler for brands". Industry leaders told the BMC that the Brexit decision will inevitably make equipment more expensive, especially with the dramatic fall in the pound's value. Alan James, publisher of Rockfax guides and owner of UKClimbing.com, told the BMC: "Most outdoor companies haven't published their price lists for next year, unusual at this time since the big trade show is in two weeks, because they were waiting for this outcome. Most of our gear is imported. Having said that, the outdoor industry has shown itself to be reasonably recession-proof in the past, although less so with advertising which is usually the first thing to get cut by UK companies when things get tight." UKClimbing.com offered the only snapshot of how climbers and hill walkers felt about the referendum, with 81.2% of respondents voting to remain. James says the result is easy to explain: "They fit the demographic of the young, employed and educated."
SOURCE: BMC NEWSLETTER (7/16)
Posted by Ed Douglas on 27/06/16
To join the BMC > https://www.thebmc.co.uk/membership
~
~
Help or hazard? Why GPS may be leading us astray
Are hill walkers becoming so reliant on technology that we may be losing a part of ourselves and our ability to 'see' the bigger picture? Heather Morning, Mountain Safety Advisor with The Mountaineering Council of Scotland, debates whether that GPS 'safety net' is becoming more of a hazard than a help. Navigation in the mountains can be challenging; particularly if the cloud comes down and visibility is lost. This is a time when many hill walkers will pull out their GPS, press a few buttons and confidently follow instructions from the small screen in front of them. It's an attractive thought to think that purchasing an electronic gadget is going to solve all our problems in the mountains and keep us safe from harm. However recent trends with mountain rescue call-outs suggest in fact that it is quite the opposite. Those electronic gadgets, designed to make our life easier and safer in the mountains are in some cases contributing to problems and even leading to situations where a 999 call has to be made. Our GPS can fail us, not by being wrong necessarily, but by being too right. GPS will do the job it is designed to – computing our exact position and the most direct route from point A to point B, but what it can't do (and you can) is read the ground in-between. An example of this would be a crag or very steep ground on the line between A and B, which will be obvious on the map because of the tight contour lines and crag markings. But miss the detail, punch in A and B with no regard for the terrain marked on the map and our GPS will just blindly take us on the straight line between the two points. Modern technology can fail us for a variety of pragmatic reasons, battery life and user error being top of the list. But I would argue there is also something much more subtle going on. Studies around the world have indicated that using GPS for navigation – even when it's done properly – can leave us with less knowledge of where we are, not more. People subconsciously build up a mental map as they move around, but it seems to be that, when they are following directions from a GPS they are not registering their surroundings in the same way they would have to when using a map and compass. One city-based study indicated that walkers using GPS had less memory of a route than those who had followed the same route using a map. And another study concluded: "GPS eliminated much of the need to pay attention." It seems to be clear from these studies that people using GPS for navigation just aren't building a mental map in the same way you do in traditional map and compass navigation, where you are constantly relating the map to the terrain around you. That means if the technology fails for whatever reason, you are going to be a lot more lost than you would have been if you were using a map. It's not only relevant in nightmare scenarios either: it affects the satisfaction and pleasure you get out of any walk. Real navigation involves you in the terrain, both in your immediate surroundings and in the wider sense. Surely that's a lot more satisfying an experience than following an electronic arrow up and down a hill it seems you hardly pay attention to – that's just exercise. Letting the gadget do the work also allows any existing navigation skills to grow rusty. The basic skills of navigation – the use of a map and compass – remain essential in the hills and mountains.
Heather Morning, MCofS
SOURCE: BMC NEWSLETTER (7/16)
Posted by Carey Davies on 08/06/16
~
Countdown begins to prevent loss of thousands of footpaths and alleyways
Right-to-roam law means pre-1949 rights of way that are not on official maps must be recorded in next 10 years or will no longer be protected.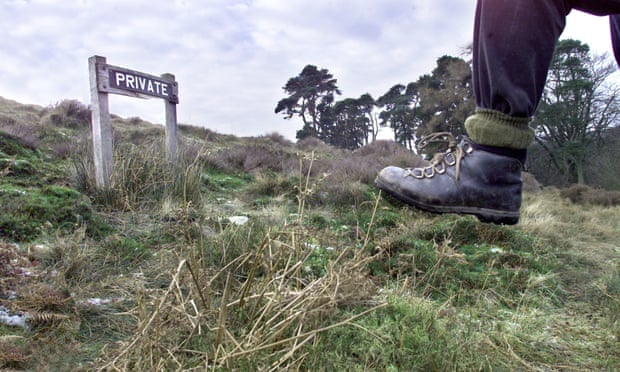 Thousands of footpaths, alleys and bridleways across the UK face being lost forever within a decade under a clause in right-to-roam legislation, campaigners have warned. will have 10 years to apply to save any rights of way that existed before 1949 but do not appear on official maps. Experts on land access rights say the clock is ticking to save routes that many people take for granted as public highways but that do not appear on official records. The consequences of failing to act could be far-reaching, said Dr Phil Wadey, a space satellite scientist and vice-chair of the conservation body
Open Spaces Society
 business, warned Wadey, who raised the prospect of farmers taking down stiles and putting up fences, and field gates being locked. author of
Rights of Way: Restoring the Record, a guide on how to collect evidence and make an application to register a right of way
. He said urban alleyways were of greatest concern, with shortcuts behind houses under threat from homeowners extending their gardens, or fencing off paths that have existed for decades.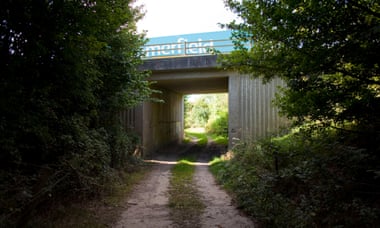 A farm track in Dorset. Farmers could gate well-used paths if they existed before 1949 but are not on official council maps. Photograph: David Mansell
A clause in right-to-roam legislation introduced by the Labour government in 2000 stated that any pre-1949 paths must be recorded by 2026 to continue to carry public rights. The Countryside and Rights of Way Act contained a provision that will extinguish those rights if the paths have not been properly recorded. This could affect popular shortcuts on many housing developments; even if the homes were built after 1949, the path around which they were constructed could have existed for longer and so be at risk. The same applies to "desire lines", or well-worn informal direct routes. Given these are unrecorded paths, numbers are unknown, but campaigners believe potentially thousands are at risk. Wadey has made some 400 applications, called definitive map modification orders, or DMMOs, in Hertfordshire alone, including 30 for unrecorded urban alleyways in one district of Bushey.. Tom Ferwins, policy and advocacy manager of Ramblers, said the walking charity was scaling up its training of volunteers and running workshops offering advice and guidance on how to make DMMO applications.
The Department for Environment, Food and Rural Affairs confirmed it was working on secondary legislation and guidance to ensure applications for routes would still be considered if an application were pending after the 2026 cut-off. Wadey said: "The real worry is [about] rights of way that people are using every day – suddenly they will stop having that right, which means the landowner could close it at any instant. Some old roads, typically un-metalled green lanes, might disappear, as well as your urban alleyways." There were lots of instances where the basic route was recorded, but because of changes or inconsistent records, there might be a 20ft gap where a footpath should join a road, Wadey said. "And if you lose that gap, somebody can put a fence across it, quite lawfully." Anyone wishing to register a right of way can seek advice from their local authority, the Open Spaces Society, the British Horse Society, and The Ramblers, who all have volunteers with expert knowledge.
SOURCE: THE GUARDIAN (12/15)
~
~
Mobile phones in the mountains: a blessing or a curse?
After a mountain rescue team warns against relying on mobile phones for navigation, we asked three mountain rescue team leaders around the country to share their very different opinions. Last month, Coniston Mountain Rescue Team warned walkers not to rely too heavily on their mobiles for navigation. The team cited a spate of recent callouts involving people using battery-draining GPS mapping technology – one man who got lost near Langdale in January last year was using a photograph of a map stored on his phone. With mobile navigation increasingly being seen by walkers as a replacement for the traditional map and compass, are other mountain rescue teams concerned?
"Navigating with a mobile is a big no-no"
Willie Anderson, Team Leader, Cairngorm Mountain Rescue Team
It isn't a huge issue here, but we certainly have had folk who have been navigating with an electric compass on their smartphone and then the battery has died – we've had that a few times. There have also been a few incidences of people getting lost due to using apps for navigation. In the last two years there have been perhaps four incidents like that. In one case, two guys had to spend all night out in winter because they had no map or compass and their smartphone ran out battery. The cold reduces the life of those batteries, so in winter it's a particular issue as well as being more dangerous. We've used the SARLOC software [which allows people to be located on the hill through an exchange of text messages] and that can help us find people so there are uses there. When it comes right down to it, though, navigating with a mobile is a no-no – you just can't replace a map and compass.
"The phone is a double-edged sword"
Andy Nelson, Team Leader, Glencoe Mountain Rescue Team
Interestingly, there have been more incidences where we've been able to fix situations using mobile mapping technology than we've had problems. In June for example we had a spate of callouts – seven in one week – and three of those were people who had no map and compass with them in misty conditions. On one of those occasions I was on the phone to a father and son – the son had a smartphone and I was able to advise him to download a mapping application with a compass in it. From that, we managed to describe how to do a slope aspect and that narrowed their location down to two slopes in a kilometre-wide area. We sent the team in those two directions and found them. The phone is a double-edged sword, and on that occasion it worked really well. The other way in which the navigation properties of smartphones can help mountain rescue teams is through an app called SARLOC. With SARLOC, you can text somebody a message and when they text you back SARLOC locates them. That has been very useful to us.I don't know of any particular issues with batteries running out, but we have had issues with people not knowing how to set their GPS so that it reads OS GB rather than lat-long. If you are intending to use a phone to navigate then the key thing is to have system that enhances the life of that technology. If it's a mobile phone then get one of those sleeves that can give the phone another full charge – if it's a GPS then carry spare batteries. If you're hanging your hat on one device then you need another way of backing it up.
"I consider this technology to be of benefit to rescuers"
Chris Higgins, Team Leader, Keswick Mountain Rescue Team
The use of GPS phones has not presented a problem to us in Keswick MRT. If a mobile phone gives a lost person a grid reference or lat/ long that they can pass to a mountain rescue team then it is much quicker to find them than to have to do a 'blanket search' of an area. As such, I consider this technology to be of benefit to rescuers and to members of the public on the fells.Mobile phone use in the mountains obviously also has the potential to raise the alarm much quicker than twenty years ago and undoubtedly allows for help to be dispatched sooner with the resultant benefits to casualties. Mobile phones used in this way have saved lives."
SOURCE: BMC NEWSLETTER (10/15) Posted by Hanna Lindon on 07/10/15 Photo by Michal Bednarek/ Shutterstock
To join the BMC > https://www.thebmc.co.uk/membership
~
~
I saw this and thought of

YOU

!!! … 
How good are your map reading skills these days? According to recent research 85% of 18-24 year olds don't know how to read a map, but with our geographical skills in decline are we relying too much on the internet?
It's been six years since we started looking to our mobile phones for directions and during that time the nation's map reading skills have taken a serious nosedive. While we used to rely on a trusty map to navigate our way around a busy city centre, or to bypass long delays on a motorway, it seems like the days of staring at a piece of paper for muddled directions are well and truly behind us thanks to the joys of modern technology. A recent survey carried out by Telenav has found that 85% of UK drivers aged 18-24 don't feel confident reaching a destination by just following road signs and a third of young adults are totally reliant on the internet to find their way around.
There's no doubt that life is far easier now we can turn to our mobile phone for touchscreen directions and a sat-nav is bound to have saved many couples from arguing about who made a wrong left-turn. But, with a quarter of the UK not having access to 3G there is nothing more frustrating than losing internet connection and getting lost – again. "Map reading skills are no longer passed down from parents and are not included in driving tests, so it's no surprise that the majority of 18-24 year olds can't read a map," says Marcus Thielking, Managing Director of Telenav."With so many people now lacking confidence in reading maps or road signs, we can see how problems can arise when you lose connection and can't access sat-nav on your smartphone."If this sounds like a familiar scenario and you're already pre-empting a few heated arguments in the car over Christmas, it could be time to check out a new free sat-nav app and navigation called Scout which offers an offline option so you don't need to worry about internet connection wherever you are in the country. It might just help you reach all of your holiday destinations on time! And failing that, don't forget to blow the dust off your A-Z and get your navigating skills back up to scratch. Surely we all still remember how to navigate our way around a map?
SOURCE: BT NEWS (12/14)